Bob the Street Cat gives furry high five to GAIA's campaign for cat neutering
"Neuter your cat, save hundreds of lives"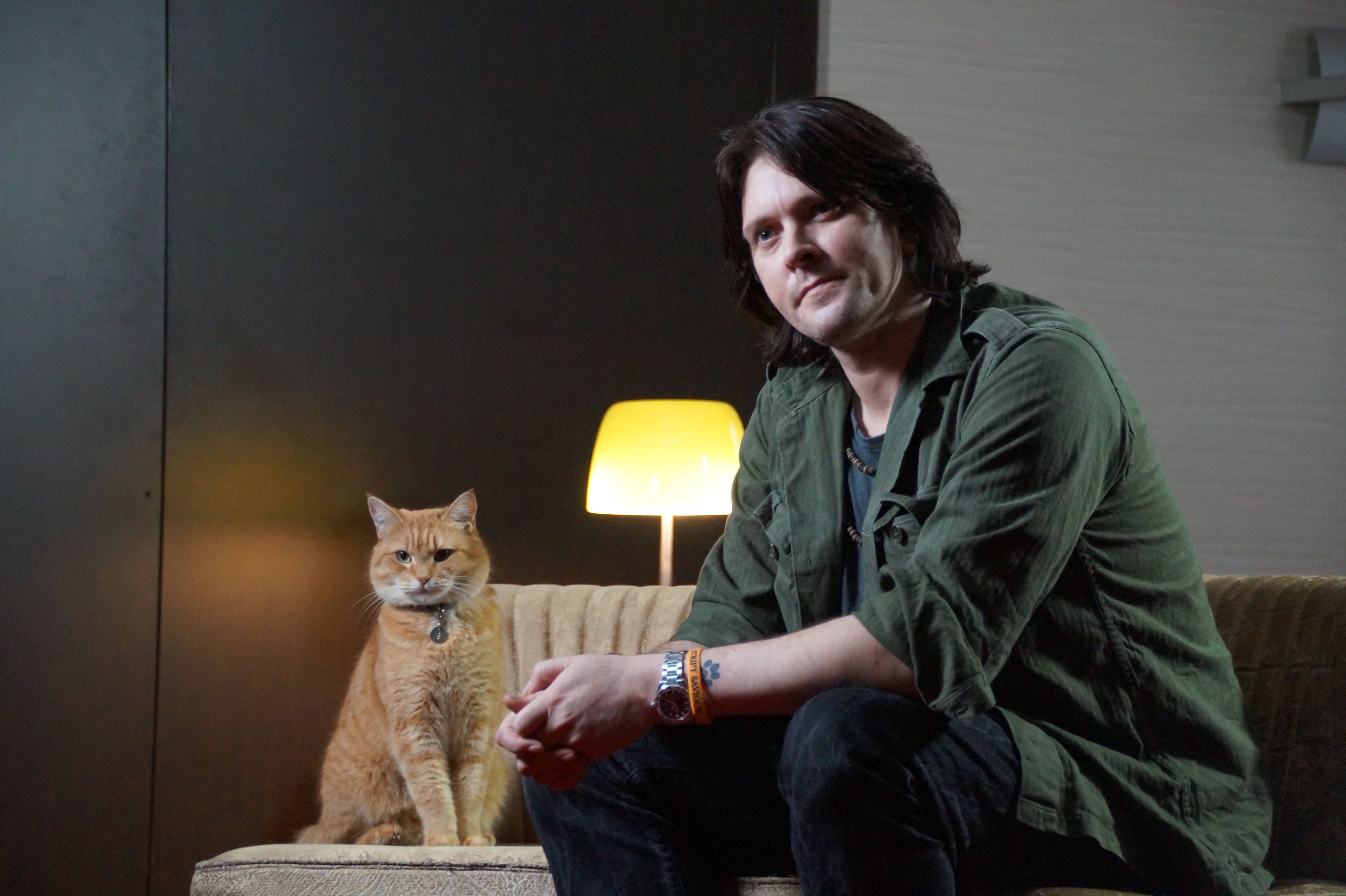 While the fabulous movie, "A Street Cat named Bob" makes its début in Belgian cinemas this Wednesday, January 18th, James Bowen and his faithful, red-furred companion, Bob – the famous protagonists who inspired this moving tale – join with GAIA to send an urgent message to the Belgian people to neuter their pet cats. In a video made especially for GAIA, James and Bob say: "Over 10.000 cats every year are put to sleep due to uncontrolled breeding. So save a life and get your cat neutered too. Just like Bob saved me." They conclude their message with a furry "high-five." Ann De Greef, Director of GAIA, says: "GAIA is immensely honoured by the support of this fantastic duo. We hope that everyone will go see this film and that they will be moved by James' and Bob's message, so that those who have not yet neutered their cat will understand that neutering remains essential not only for the health and quality of life of their pet but also to stop overpopulation and abandonment."
The movie, "A Street Cat named Bob," which animal lovers shouldn't miss for any reason, is a cinematic adaptation of the eponymous best-seller telling the true story of James Bowen and his cat Bob. The two met 10 years ago, while they were both wandering the streets of London. From this chance encounter was born an extraordinary friendship, which would help James surmount his problems of drug abuse and extreme poverty. Bob, a splendid tawny tomcat, abandoned and desperately in need of care, was taken under the benevolent wing of James, who wound up spending all his savings for veterinary care to get him back on his paws. "And even though I didn't have any money at the time, I still went and got Bob neutered so he'd live a healthier and happier life," explains James in his moving video message for GAIA.
GAIA has been campaigning for many years for an effective root-based policy addressing cat overpopulation, by making neutering of all pet cats mandatory, in order to save cats in Belgium from a life of misery and a premature death. This would finally solve the enormous problem of cat overpopulation, abandonment and euthanasia of pets in shelters (36 % of the 32,315 cats abandoned in Belgium). Fortunately, these years of campaigning have finally paid off: neutering of cats was made mandatory in the Walloon Region last December, following the adoption by the Walloon Government of a ministerial decree initiated by Walloon Minister for Animal Welfare, Carlo Di Antonio. Ann De Greef, for whom James' and Bob's appeal supports this legal measure, says: "James' and Bob's message remains essential despite the recent law making neutering mandatory in Wallonia. There is still an enormous amount of work to be done on the ground to make cat caretakers understand this measure as a civic and ethical duty, to the same extent as basic veterinary care."
This unprecedented and virtually one-of-a-kind measure adopted by Wallonia will enter into force in the spring of 2017 and may evolve over time depending on the situation on the ground, in particular if a balance is achieved between abandons in shelters and adoptions. While awaiting similar measures in Flanders and the Brussels-Capital Region, GAIA continues its fight and demands mandatory neutering of pet cats throughout Belgium.
---End of press release---