Historic Agreement in Flanders to ban slaughter without stunning
Michel Vandenbosch: "For GAIA, this is the result of 25 years of activism. Hundreds of thousands of sheep and cattle will finally escape the unnecessary and avoidable suffering of having their throats cut while fully conscious."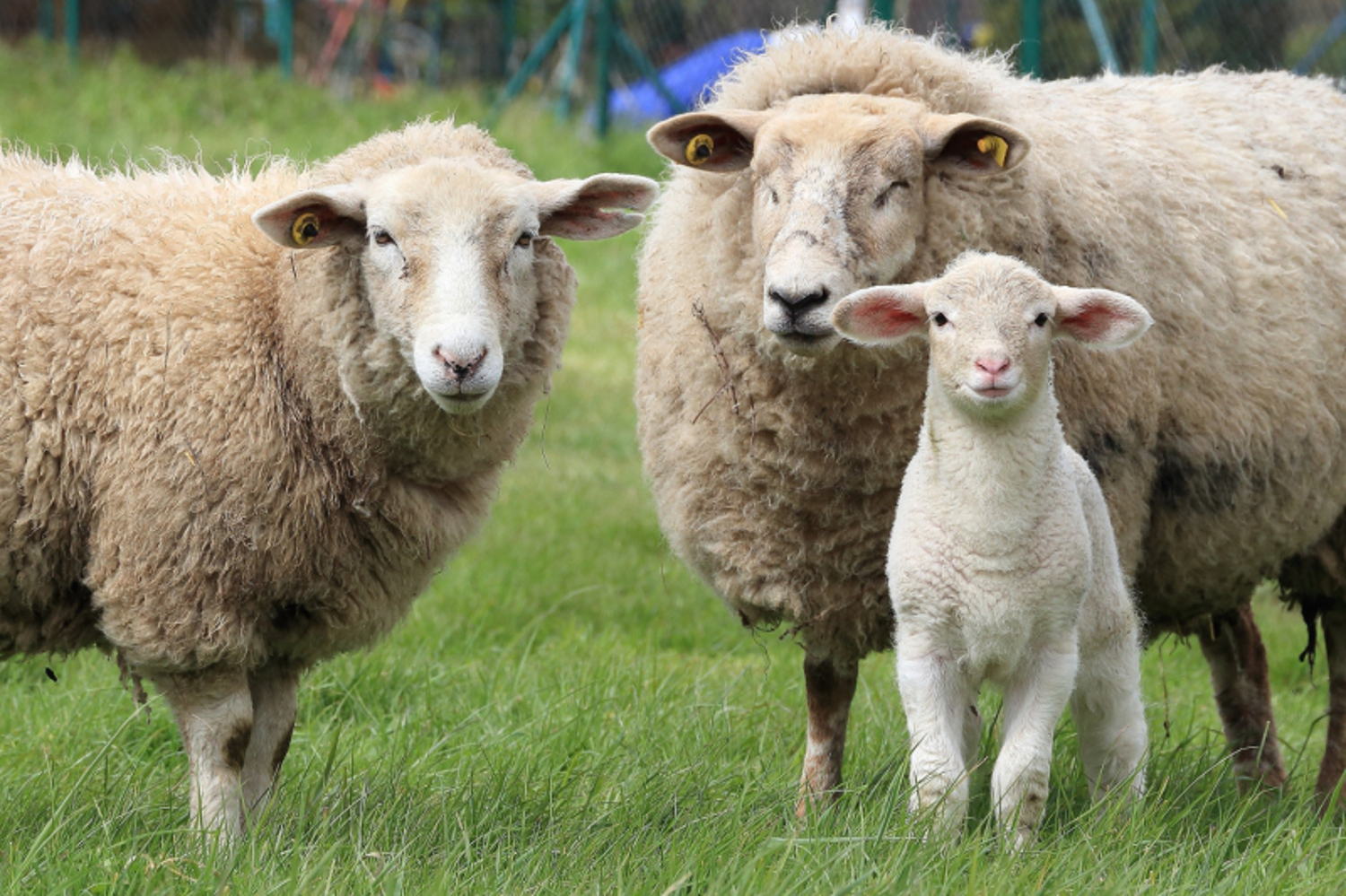 Slaughter without pre-stunning of animals will be banned in Flanders, including slaughter carried out under the practices of religious tradition. The Flemish parties reached a majority agreement on the subject. Ben Weyts, the Flemish Animal Welfare Minister announced the news earlier this week in the Parliament's Animal Welfare Committee.
For sheep and goats: stunning prior to bleeding (or pre-cut stunning) will be mandatory from 2019. For cattle, stunning immediately after bleeding (or post-cut stunning) will be mandatory until the reversible stunning technique works flawlessly (more specifically for breeds of cattle raised in Belgium, depending on the weight of the carcasses). A study to perfect this technique is underway at the University of Bristol in collaboration with the University of Ghent, at the request of the slaughterhouse of Mouscron. GAIA is asking the Flemish Animal Welfare Minister, Ben Weyts, to make every effort to ensure the rapid development of this technique of stunning before cattle slaughtering, in order to spare animals the avoidable suffering of being slaughtered while fully conscious.
2020
GAIA considers that the slaughter of cattle without prior stunning must in any event be banned by 2020 at the latest. The animal welfare association accepts the use of stunning after bleeding only as a temporary measure which reduces to some extent the suffering of animals but certainly not sufficiently.
A pioneering agreement
Michel Vandenbosch, president of GAIA, commented: "This is a pioneering agreement. Ultimately, the scientifically proven, technically avoidable and needless suffering of hundreds of thousands of animals will come to and end." This agreement reached by the Flemish majority government must still be adopted by simple majority in Parliament before becoming law. Opposition parties, especially the socialist and green parties, have also welcomed the agreement positively, and await the draft Decree which will formalise the decision.
Hats off
Michel Vandenbosch added: "We must stress the thorough work carried out by Piet Vanthemsche (former president of the Flemish agricultural trade union Boerenbond), who, at the request of the Flemish Parliament, presented an in-depth report on the issue. Its constructive proposals are the result of a dialogue between the stakeholders concerned, including GAIA. Hats off also to Ben Weyts, the Flemish Animal Welfare Minister, who with his coalition colleagues reached this historic, even revolutionary agreement. "GAIA also thanks all the parties of the majority and the opposition, who finally decided the issue. Much praise is also due to the Flemish MP Hermes Sanctorum, who stuck his neck out in this matter and was personally strongly commitment to ban slaughter without stunning. GAIA is reaching out to religious communities so that the transition to the obligatory stunning of animals before religious slaughter happens in the best manner possible.
- End of release -