In honour of World Animal Day, GAIA calls for all animals to be protected by the Belgian Constitution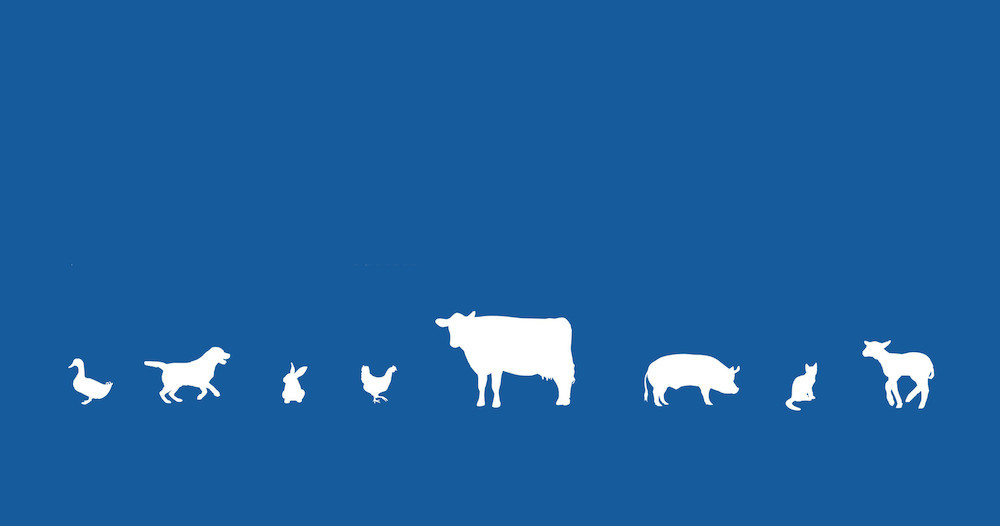 Brussels, the 3rd of October 2016 - On the occasion of World Animal Day on October 4th, GAIA has launched the idea that the dignity and welfare of animals be enshrined in the Belgian Constitution, as a fundamental duty. "Germany (in 2002) and Luxembourg (in 2007) have already set an example by adopting such a measure," argues Michel Vandenbosch, President of GAIA.
The animal rights organization launches a petition and a website www.animauxdanslaconstitution.be to gather support from as many citizens as possible in order to encourage parliamentary debate.
GAIA will consult constitutional experts and present this proposal. In any case, the animal rights organization already proposes a relevant clause, which it hopes to see added to the Constitution:
The State promotes the protection, well-being and dignity of animals, living beings endowed with sensitivity.
« Our desire to raise the matter of animal welfare to the Constitutional level is based on ethical considerations largely rooted in contemporary society, but also on current scientific knowledge on the nature and needs of animals as living beings endowed with sensitivity," explains Michel Vandenbosch.
Animal welfare is a growing political and societal issue, especially since 2014, when it became a regional competence in itself, overseen by one Minister in Wallonia, another in Flanders, and a Vice-Minister in the Brussels Capital Region. For GAIA, it's about time this issue is given the status it deserves. Animals are an especially vulnerable category of living beings with specific welfare needs in our contemporary world, which deserves serious consideration. Systematically taking the welfare of animals into account should become a basic constitutional principle of our State, its institutions and its citizens. Such an evolution would benefit not only animals themselves, but also the public interest. In support of this position, Michel Vandenbosch reminds us of the famous statement by Gandhi, often quoted but no less relevant: "The greatness of a nation and its moral progress can be judged by the way its animals are treated."
More concretely, GAIA calls for the inclusion in the Constitution of the so-called five Freedoms of Animals. For half a century, these freedoms have been recognized among scientists specialized in questions of animal welfare as fundamental criteria to be used in evaluating, in modern society, minimum standards of acceptable welfare and a good quality of life of those animals living under Man's protection:
1. Freedom from thirst, hunger and malnutrition; 2. Freedom from physical and physiological discomfort, and the provision of adequate housing and shelter; 3. Freedom from illness and injury ; 4. Freedom from pain and suffering (lack of physical and mental abuse) ; and 5. Freedom to sufficiently express normal, natural behaviour.
GAIA is well aware that such a revision of the Constitution to include a duty of care based on ethics and science will not be achieved overnight – if for no other reason than a two-thirds majority is required. But, as Michel Vandenbosch says, "You have to start somewhere." "Today we are launching a petition and a website www.animauxdanslaconstitution.be to gather support from as many citizens as possible in order to encourage parliamentary debate. Apart from constitutional experts, we also want to involve political representatives interested in the proposal, and to generate discussion."
« One may wish to invoke the Constitution for other reasons than State reform, freedom of worship or similar matters," adds Mr. Vandenbosch. He concludes, "If Germany and Luxembourg have already taken this step, what's keeping us in Belgium from following suit?"
– End of press release –