PRESS RELEASE // BELGIAN SUPERMARKETS CEASE THE SALE OF KANGAROO MEAT
"Belgium must prohibit the import of kangaroo meat, just as it prohibited the import of seal products"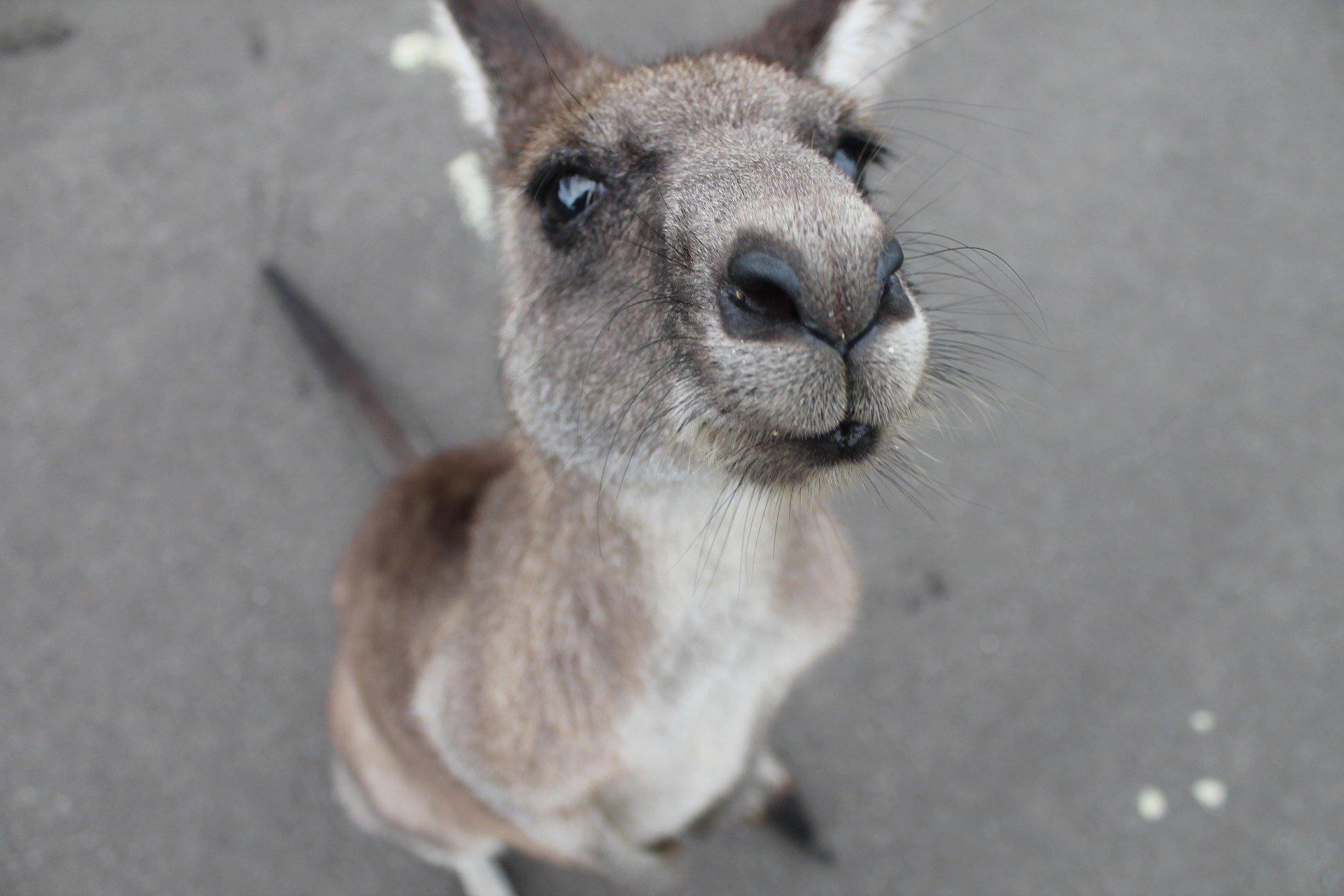 Following a week of targeted activity, GAIA successfully convinced Carrefour Belgium, Makro, Cora, Match and eventually Spar (Colruyt Group) to discontinue the sale of kangaroo meat. "We commend the decisions taken by these supermarket chains. By removing kangaroo meat from their shelves, Carrefour Belgium, Cora, Makro, Match and Spar send an important signal to both the government and consumers: there is no room for kangaroo meat in our supermarkets, declares Ann De Greef, GAIA Director. The time has come for parliamentarians to address the unacceptable kangaroo meat sale and demand that the federal minister of Economic Affairs, Nathalie Muylle (CD&V), bans Belgian imports of kangaroo meat."
It took GAIA just one week to convince Belgian supermarkets to end the sale of kangaroo meat. Belgium's main animal rights' association conducted a "name and shame" campaign: over several days, GAIA members and supporters inundated the customer services and social networks of Belgian supermarket chains, asking them to immediately stop selling kangaroo meat.
While the association is pleased with the supermarkets' announcements, it deplores the continuation of the Australian kangaroo hunt, even despite the fires that are ravaging the country. Australia slaughters 1.6 million kangaroos each year, exporting an annual total of more than 3,000 tonnes of kangaroo meat to over 60 countries. Including Belgium. With its annual imports of 632 tonnes of kangaroo meat (representing 180,000 animals), our country is the world's largest importer of this meat, beating both Germany and Papua New Guinea. 27% of the kangaroo meat exported by Australia ends up in Belgium.
Organised violence
"Kangaroo meat is obtained after a particularly cruel hunt: kangaroos are hunted at night with a rifle. As the shot rarely hits the head, they suffer extended agony", explains Ann De Greef. Commercial hunting also causes collateral casualties: every year, about 800,000 very young joeys (still nestled in their mothers' pocket) and 300,000 young kangaroos (using their mothers' pocket to move around) are either left to die or massacred. "When not left to fend for themselves, the joeys are slaughtered with violent blows to the head. The baby joeys, left in their mothers' pocket, are decapitated. These brutal killing methods are allowed by law", continues Ann De Greef. And she warns: "Despite the bush fires, which are badly affecting the kangaroo population, the Australian government still plans to allow a hunting quota of 6 million kangaroos in 2020."
GAIA demands an import ban
GAIA demands that the Belgian government bans the import of kangaroo meat for good: "Belgium played a pioneering role as the first country to ban the import of seal products. And this landmark decision drove the European Union to ban the sale of seal-related products in 2009. One country can make the difference. And this is also the case with kangaroo meat, insists Ann De Greef. It is time for parliamentarians to address this matter and demand that the federal minister of Economic Affairs, Nathalie Muylle (CD&V), bans the import of kangaroo meat to Belgium."
Everyone can sign the petition for a ban on the sale of kangaroo meat at www.viandedekangourou.be.