PRESS RELEASE // Brigitte Bardot receives the GAIA Lifetime Achievement Award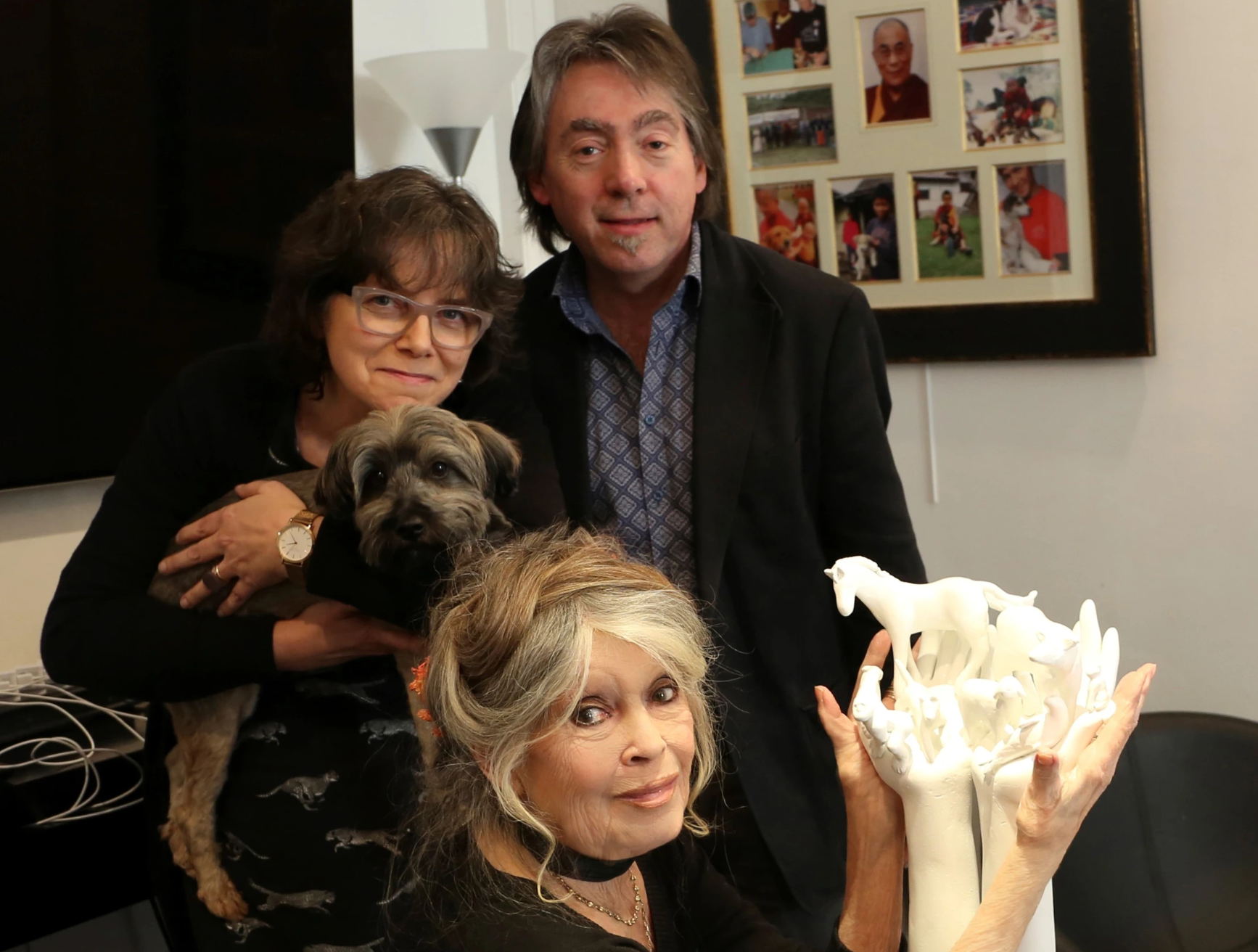 Brigitte Bardot—who celebrated her 85th birthday on 28 September—has received the GAIA Lifetime Achievement Award. The award itself reveals why she is the one to receive it: two open hands lifting up seven animals, including a horse, lamb, and seal. Plus the inscription: 'And God created the advocate for animals rights', as a symbol of her tremendous efforts and activities.
Michel Vandenbosch, President of GAIA: "For almost half a century, Brigitte Bardot has fought tirelessly to defend animals against cruelty and abuse. This award, therefore, aims to honour an icon in the fight for animal welfare and rights." Bardot has already supported several GAIA campaigns (for an EU ban on the trading of seal products, against long-distance transport of cattle, against the cruel tradition of horse racing in the streets, etc.). "I have met her many times and have never failed to be impressed by her charisma and kindness."
The Brigitte Bardot Foundation and GAIA both belong to the Board of Eurogroup for Animals, a European alliance of more than 60 associations defending the interests of animals.
Personal letter
Today, on behalf of Brigitte Bardot and as spokesman of the Brigitte Bardot Foundation, Christophe Marie was officially handed the award on GAIA day in Mons. The prize was also given to Bardot in person by Michel Vandenbosch, President of GAIA, and Ann De Greef, Managing Director of GAIA, earlier in Paris.
Brigitte Bardot expressed her personal thanks in a letter to GAIA's founders: "I rarely have good news, but what a wonderful surprise to discover that you have given me this magnificent Lifetime Achievement Award. I can hardly believe it! It is such a precious symbol that it brought tears to my eyes."
After she stopped acting at the age of 39, Brigitte Bardot set about campaigning against seal hunting and the phenomenon of animals in shelters. Her success was varied and she always spoke very openly. She sold her personal belongings, raised 3 million French francs, and founded the organisation named after her, to which she also donated her property. The three animal shelters that her foundation manages take care of 4,000 animals. "My foundation is my greatest success; it is my life's ambition," she wrote in her recent biography, Larmes de combat (Plon, 2018).