Wallonia takes an historic step towards a ban on slaughter without stunning
Michel Vandenbosch: Ladies and gentlemen, GAIA says "Bravo" and "Thank you on behalf of the animals!"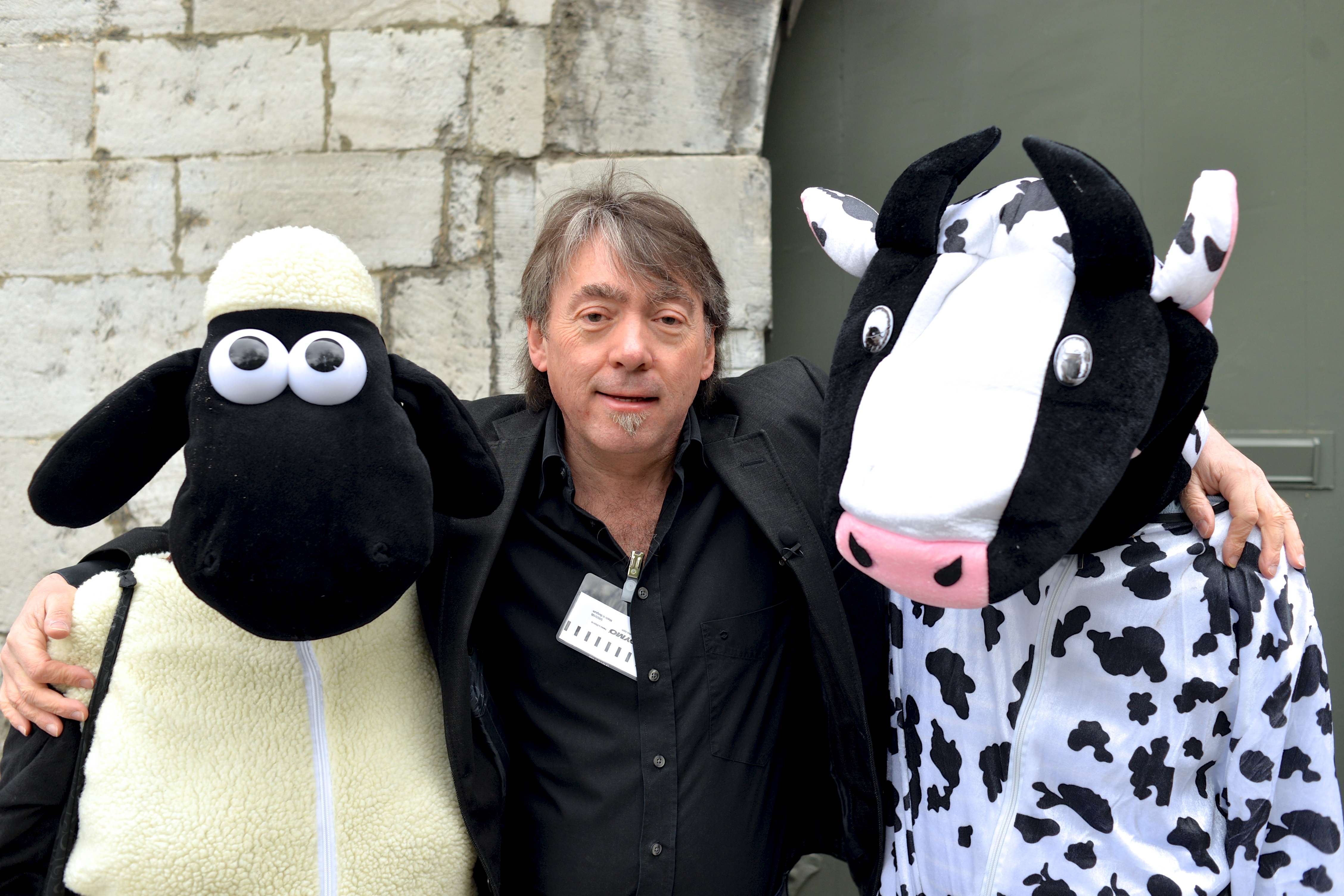 The ritual slaughter of animals without prior stunning will finally be well and truly banned in Wallonia. Walloon deputies on the Region's Environment Committee unanimously approved this morning a proposal for a decree aiming to end this practice in the Walloon Region as of 31st August, 2019. On this occasion, some 30 GAIA activists gathered before the Walloon Parliament in Namur to show their support and gratitude to the Walloon deputies. Two activists, dressed up as a sheep and a cow, gave free cuddles to the deputies to express their wholehearted thanks. "This is a great day for GAIA and for the tens of thousands of sheep and cattle, for whom this vote spells the end of their suffering caused by slaughter without stunning – both severe and completely useless!" said GAIA president, Michel Vandenbosch. "The ban on slaughter without stunning is the crowning achievement of 25 years of action and campaigns. It's the triumph of perseverance!"
Specifically, the draft decree includes the obligation to reversibly stun sheep, goats and cattle before having their throats cut (pre-cut stunning) and thus before being ritually slaughtered. A majority of the Walloon deputies on the Region's Environment Committee approved the proposal for a decree, which will enter into force on 31st August, 2019.
An historic step
In order for the proposal to be adopted, the decree will still need to be submitted for the vote of all deputies at a forthcoming plenary session of the Walloon Parliament. However, for GAIA president Michel Vandenbosch, this vote nevertheless still represents an historic step forward: "It is with great
emotion that I welcome the decision of the Walloon deputies of the Environment Committee who have displayed wisdom and common sense. I particularly wish to thank Christine Defraigne (MR) and Josy Arens (cdH) for having had the courage to defend their proposals with tenacity, without forgetting the invaluable support of the Walloon Minister for Animal Welfare, Carlo Di Antonio. Before adding, "Ladies and gentlemen of the Environment Committee, with this vote you have shown that animal welfare is an important political issue, and you are furthermore fulfilling the wish of 9 out of 10 Walloons* who support a ban on slaughter without stunning. GAIA says "Bravo" and thank you on behalf of the animals!"
Facilitating the transition
The president of GAIA is now calling on the wisdom and civic spirit of the religious communities, and reaches out to anyone wishing to engage in constructive dialogue with all parties concerned, in order to facilitate the practical transition towards stunning before slaughter. "For the sake of efficiency, let's not waste any time, but instead let's take the bull by the horns – so to speak – in a dignified and respectful way, of course," concludes Michel Vandenbosch.
---End of press release---
For more information:
- *87% of the Walloon voters are in favour of a total ban on slaughter without stunning (IPSOS, 2016)